THE RACE HORSE TAVERN
Weekly Events
No Matter what night of the week you are planning on coming out …. we have something going on for you! Tell your friends today, and stop out today!
Hours
Mon: 3:00 Pm – 11:00 Pm
Tue – Wed: 3:00 Pm – 12:00 Am
Thu – Sat: 12:00 Pm – 2:00 Am
Sun: 12:00 Pm – 12:00 Am
Location
738 N Biesecker Rd.
Thomasville, PA 17364
EVERY MONDAY
BAR ROOM BINGO!!!!
HOT OFF THE PRESS!!! You have asked and we at the Racehorse Tavern have been listening. BAR BINGO is back starting Monday June 14th at 7 pm and every Monday after that. Prizes will be given away to the winners of each game. One card per player per game and as always it's FREE TO PLAY!!! Our final game will be either Blackout or some other combination but we will let you know the day of. Prizes will range from trinkets to gift cards to some pretty cool stuff.
EVERY MONDAY
APA POOL LEAGUE!
EVERY TUESDAY
POOL LEAGUES EVERY TUESDAY THRU APRIL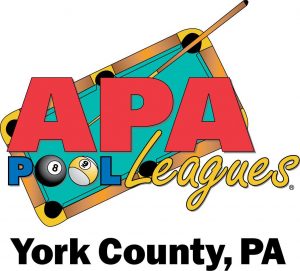 EVERY WEDNESDAY
APA Pool Leagues from 6pm until?
EVERY THURSDAY
Every Thursday at the Racehorse Tavern "It's Karaoke Baby" will be making you a star.
This will be an on stage event with lights. All we need is you!!! Karaoke will be from 8:00 until  ???? EVERY Thursday night.
OUR KARAOKE IS COMPLETELY CONTACTLESS
EQUIPTMENT IS SANATIZED BETWEEN EACH SONG
FRIDAY JULY 23RD
Live Music
"SILVER MOUNTAIN"
8:00 PM TO 12:00 PM
Starting their Maiden voyage it's "SILVER MOUNTAIN" A dio Tribute band. Opening up for them will be "SMILEYFOOT" who is having a cd release party as well.
Music from 8PM until 12:00 PM.
  This is a don't miss show!!!
INSIDE ON THE STAGE
AS ALWAYS ANY FULL BAND EVENT WILL




BE A NON SMOKING EVENT AS WELL AFTER 7:30 PM !!!
$5.00 COVER AT THE DOOR
SATURDAY JUly 24TH
That's right "COLT WILBUR" will be returning to kick some country ass and get you all up boot scootin. This will be a ticketed event and I'M sure will most likely sell out. Get your tickets early this will be a $10 event.
AS ALWAYS ANY FULL BAND EVENT WILL
BE A NON SMOKING EVENT AS WELL AFTER 7:30 PM !!!
$10.00 COVER AT THE DOOR
SATURDAY AFTERNOONS ON THE PATIO
DEVON BECK on the stage from 3 to 6pm JULY 24TH
EVERY SATURDAY FROM 3PM UNTIL 6PM
Live acoustic music with an assortment of artists  !!!!
EVERY SUNDAY AFTERNOON
KIRK FOLK on the stage from 4 to 7 pm
EVERY SUNDAY FROM 4 PM UNTIL 7 PM
Live acoustic music with Kirk Folk with an occasional sidekick or Idiot!!!
Visit Us
738 N Biesecker Rd.
Thomasville, PA 17364