THE RACE HORSE TAVERN
Weekly Events
No Matter what night of the week you are planning on coming out …. we have something going on for you! Tell your friends today, and stop out today!
Hours
Mon: 3:00 pm – 11:00 pm
Tue – Wed: 3:00 pm – 12:00 am
Thu – Sat: 12:00 am – 2:00 am
Sun: 12:00 am – 12:00 am
Location
738 N Biesecker Rd.
Thomasville, PA 17364
EVERY TUESDAY
POOL LEAGUES EVERY TUESDAY THRU APRIL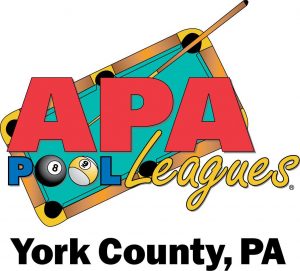 EVERY WEDNESDAY
APA Pool Leagues from 6pm until?
EVERY THURSDAY
Every Thursday at the Racehorse Tavern "It's Karaoke Baby" will be making you a star.
This will be an on stage event with lights. All we need is you!!! Karaoke will be from 7:30 until 11pm EVERY Thursday night.
OUR KARAOKE IS COMPLETELY CONTACTLESS
EQUIPTMENT IS SANATIZED BETWEEN EACH SONG
FRIDAY APRIL 23RD
Live Music
"FELL FROM ZERO"
8:00 PM TO 12:00 AM
FELL FROM ZERO – the source for hard rock covers from bands like Breaking Benjamin, Chevelle, Avenge
  This is a don't miss show!!!
INSIDE ON THE STAGE
AS ALWAYS ANY FULL BAND EVENT WILL
BE A NON SMOKING EVENT AS WELL AFTER 8 PM !!!
$5.00 COVER AT THE DOOR
SATURDAY APRIL 24TH
Live Music
"COLT WILBUR" 
8:00 PM TO 12:00 AM
Previous accomplishments have included – Opening for Kix Brooks, Lo Cash Cowboys, Love and Theft, Josh Thompson, David Allan Coe, Shooter Jennings, Parmalee, Jon Pardi, John Michael Montgomery, Dustin Lynch, Craig Morgan and Grace Askew from The Voice.
Performing at the York Fair in York, PA and out of over 4000 submissions from across the US, the Colt Wilbur Band took 2nd place in the American Country Star Season 3 competition that was held in Nashville, TN in Oct 2013!
In the spring of 2014, we won the local competition for the Hard Rock Rising 2014 event in Baltimore!
In October 2014, the boys won 2 big contests allowing them to open for Craig Morgan and John Michael Montgomery at Turkey Hill Fall Fest and opening for Dustin Lynch at the Cabin Fever Outdoor Fest in Maryland!
They've been dubbed the "hottest, up and coming country band in PA" by local radio!
INSIDE ON THE STAGE
AS ALWAYS ANY FULL BAND EVENT WILL
BE A NON SMOKING EVENT AS WELL AFTER 8 PM !!!
$10.00 COVER AT THE DOOR
EVERY SUNDAY AFTERNOON
KIRK FOLK on the stage from 3 to 6pm
EVERY SUNDAY FROM 3PM UNTIL 6PM
Live acoustic music with Kirk Folk with an occasional sidekick
Visit Us
738 N Biesecker Rd.
Thomasville, PA 17364