Welcome to
The Race Horse Tavern
No Matter what night of the week you are planning on coming out …. we have something going on for you! Tell your friends today, and stop out for a good night out!!
Hours
Mon: 3:00 Pm – 11:00 Pm
Tue – Wed: 3:00 Pm – 12:00 Am
Thu – Sat: 12:00 Pm – 2:00 Am
Sun: 12:00 Pm – 12:00 Am
Location
738 N Biesecker Rd.
Thomasville, PA 17364
Since 1998
About The Race Horse Tavern
A local neighborhood bar introducing a New menu, New Staff, New Ideas. A fun, friendly Atmosphere, Pool Leagues on Sunday,Monday,Tuesdays,Wednesday & Thurdays and Fridays.Karaoke on Thursday nights Also BIKE NIGHTS on Thursdays starting MAY 6TH THRU OCTOBER. Live music every Friday & Saturday's.With a smoke free environment after 7:30pm. Seasonal Seafood Sunday"s.   We look are looking forward to serving you. And thank you for your buisness!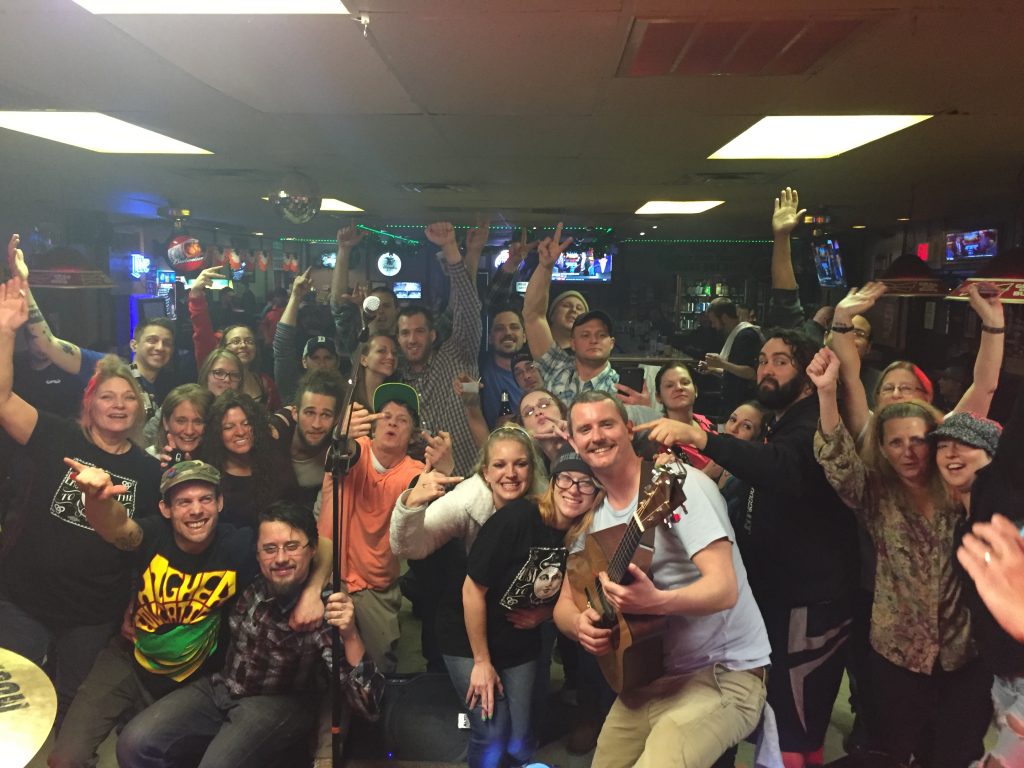 Every Monday
STARTING AT 7PM
BAR ROOM BINGO. IT'S FREE TO PLAY AND PRIZES TO THE WINNER OF EACH GAME!!!
HOT OFF THE PRESS!!! You have asked and we at the RacehorseTavern have been listening. BAR BINGO is back starting Monday June 14th at 7 pm and every Monday after that. Prizes will be given away to the winnwers of each game. One card per player per game and as always it's FREE TO PLAY!!! Our final game will be either Blackout or some other combination but we will let you know the day of. Prizes will range from trinkets to gift cards to some pretty cool stuff!!!!
Every Wednesday
APA pool league!! 6pm – ??
Every Thursday
Karaoke Every Thursday night from 8:00PM TO ????
Premium Karaoke Entertainment Enterprise located in the heart of York, Pa. Female owned and inclusive, we center our entertainment services around creating a community of friends and fans who love music, singing, and most importantly to have fun!
YOU BE THE STAR ON OUR STAGE ! COME SHOW US WHAT YOU HAVE.
ONCE WE GET ROLLING WE WILL HAVE CONTESTS, PRIZES AND GIVEAWAY'S
Every Thursday "BIKE NIGHTS"
BIKE NIGHTS

Every Thursday night from 5PM TO 9PM with

JODY STAMBAUGH!!!
Starting MAY 6TH we will have our summer long "RACEHORSE  BIKE NIGHTS"
Each week will be a different theme so stay tuned for upcoming events!!!
THIS WEEK IT'S "CORNHOLE TOURNAMENT" YOU GOTTA PLAY TO WIN !!!
ONCE WE GET ROLLING WE WILL HAVE CONTESTS, PRIZES AND GIVEAWAY'S
SATURDAY SEPTEMBER 25TH "BACKSEAT HOOLIGANS" with special guests "MOSHFITS"
The Backseat Hooligans are back at The Racehorse Tavern for Their Feckin "Drinkin Won't End Tour" & "The Racehorse Tavern's 1/2 Way to St. Paddy's Day Event" With Special Guests "The Moshfits"
Backseat Hooligans hail from South Central PA & Maryland areas Where they Rock the Irish Punk/Celtic Rock/Americana Music scene.
8:00 PM TO 12:00 AM MUSIC
OH HELL YEAH!!! Music starts at 8:00 pm. Come early as I'M sure we will fill up fast!!!
INSIDE ON OUR STAGE
SMOKE FREE AFTER 7:30 PM ON FULL BAND EVENTS!!!
$5.00 COVER AT THE DOOR STARTS AT 7PM !
FRIDAY SEPTEMBER 24TH "TEN TON STONE""
    TEN TON STONE IS A ROCK COVER BAND FROM CENTRAL PENNSYLVANIA. IT DOESN'T MATTER WHICH DECADE. IF IT ROCKS HARD, WE WILL PLAY IT. FROM KISS TO GnR, ZEPPELIN TO ALICE IN CHAINS, WE WILL ROCK YOU!!!
MUSIC 8:00 PM TO 12AM !!!
SURE TO BE A GOOD TIME !!!
FOR A GREAT NIGHT OF MUSIC !!!
Hope to see you all here.
AS ALWAYS WITH FULL BAND'S WE WILL BE SMOKE FREE FOR THIS EVENT AFTER 7:30 PM!!!
$5.00 COVER AT THE DOOR STARTS AT 7 PM!!!!
THIS SATURDAY AFTERNOON SEPTEMBER 25TH
JOHNNY REEVER on the PATIO from 3 to 6 pm
THIS SUNDAY AFTERNOON SEPTEMBER 26TH
JOHN REEVER on the STAGE OR PATIO from 4 to 7 pm
Visit Us
738 N Biesecker Rd.
Thomasville, PA 17364