Welcome to
The Race Horse Tavern
No Matter what night of the week you are planning on coming out …. we have something going on for you! Tell your friends today, and stop out for a good night out!!
Hours
Mon: 3:00 pm – 11:00 pm
Tue – Wed: 3:00 pm – 12:00 am
Thu – Sat: 12:00 am – 2:00 am
Sun: 12:00 am – 12:00 am
Location
738 N Biesecker Rd.
Thomasville, PA 17364
Since 1998
About The Race Horse Tavern
A local neighborhood bar introducing a New menu, New Staff, New Ideas. A fun, friendly Atmosphere, Pool Leagues on Sunday,Monday,Tuesdays,Wednesday & Thurdays and Fridays.Karaoke on Thursday nights Also BIKE NIGHTS on Thursdays starting MAY 6TH THRU OCTOBER. Live music every Friday & Saturday's.With a smoke free environment after 7:30pm. Seasonal Seafood Sunday"s.   We look are looking forward to serving you. And thank you for your buisness!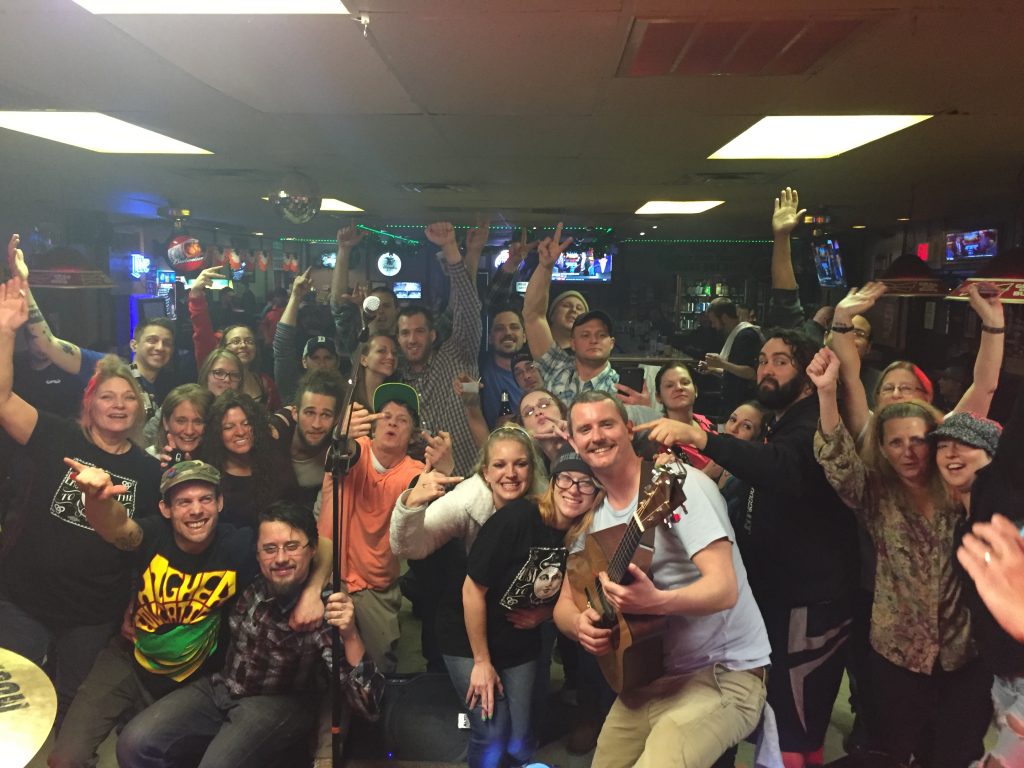 Every Wednesday
APA pool league!! 6pm – ??
Every Thursday
Karaoke Every Thursday night from 7:30PM TO 11PM
Starting MAY 6TH we will have our month long "RACEHORSE  IDOL CONTEST"
Trophies and prizes to be awarded to our winners!!!
YOU BE THE STAR ON OUR STAGE ! COME SHOW US WHAT YOU HAVE.
ONCE WE GET ROLLING WE WILL HAVE CONTESTS, PRIZES AND GIVEAWAY'S
Every Thursday "BIKE NIGHTS"
BIKE NIGHTS

Every Thursday night from 5PM TO 9PM with

JODY STAMBAUGH!!!
Starting MAY 6TH we will have our summer long "RACEHORSE  BIKE NIGHTS"
Each week will be a different theme so stay tuned for upcoming events!!!
ONCE WE GET ROLLING WE WILL HAVE CONTESTS, PRIZES AND GIVEAWAY'S
SATURDAY MAY 15TH "EARTH TO MOLLY" with special guests
Members of former local bands, Hot Like Molly & Prison Earth making noise together = Earth To Molly.. a little older, somewhat jaded by the current state of our Union, and a whole lot louder!!
She's baaaaack!!! Your favorite walking dead girl wants to introduce you all to her new friends and show off her new sound!! Its been a minute… Molly's thirsty and wants to thrash! It's time to shake off the Rona, pull out your freak flag, & come rock the funk out with us…your new favorite degenerate patriots, Earth To Molly!
PLAYING ALL YOUR FAVORITES FROM OLD CLASSIC'S TO NEW ROCK AS WELL!!!!
8:00 PM TO 12:00 AM MUSIC
OH HELL YEAH!!! Music starts at 8:00 pm . Come early as I'M sure we will fill up fast!!!
INSIDE ON OUR STAGE
SMOKE FREE AFTER 7:30 PM ON FULL BAND EVENTS!!!
$5.00 COVER AT THE DOOR STARTS AT 7PM !
FRIDAY MAY 14TH "NAILED IT"
Nailed It! (formerly known as See You Next Friday) A "slightly" acoustic band playing versions of well known rock, alternative and pop songs, as well as a few surprises! Something for any musical taste
MUSIC 8:00 PM TO 12AM !!!
SURE TO BE A GOOD TIME !!!
FOR A GREAT NIGHT OF MUSIC !!!
Hope to see you all here.
AS ALWAYS WITH FULL BAND'S WE WILL BE SMOKE FREE FOR THIS EVENT AFTER 7:30 PM!!!
$5.00 COVER AT THE DOOR STARTS AT 7 PM!!!!
EVERY SUNDAY AFTERNOON
KIRK FOLK on the STAGE from 3 to 6pm
Visit Us
738 N Biesecker Rd.
Thomasville, PA 17364